ELISA Washer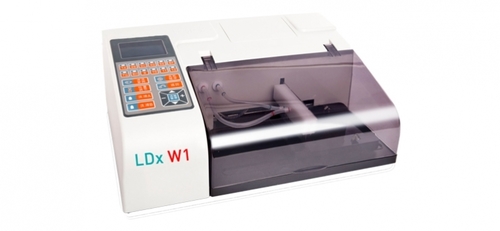 ELISA Washer
Price And Quantity
Piece/Pieces

105000.00 INR
Product Specifications
Product Description
An ELISA (enzyme-linked immunosorbent assay) washer is a laboratory instrument used in the detection and measurement of proteins, antibodies, and other biomolecules in biological samples.
The ELISA washer is designed to automate the washing step of an ELISA assay, which involves the removal of unbound materials from the microplate wells after the binding reaction. The washer uses a series of automated steps to wash the microplate wells, typically using a buffer solution to remove any unbound materials.
The ELISA washer typically consists of a microplate holder, a washing buffer reservoir, and a set of dispensing nozzles that apply the washing buffer to the wells. The instrument may also include a vacuum system to remove the washing buffer from the wells after the washing step is complete.
ELISA washers are commonly used in research laboratories, clinical diagnostics, and biopharmaceutical manufacturing. They help to increase the efficiency and consistency of the ELISA assay, reducing the risk of errors and improving the accuracy of the results.
Overall, the ELISA washer is an essential tool for researchers and scientists working with ELISA assays, providing a reliable and automated method for washing microplate wells and ensuring accurate and consistent results.
Trade Information
Cash Advance (CA)

All India